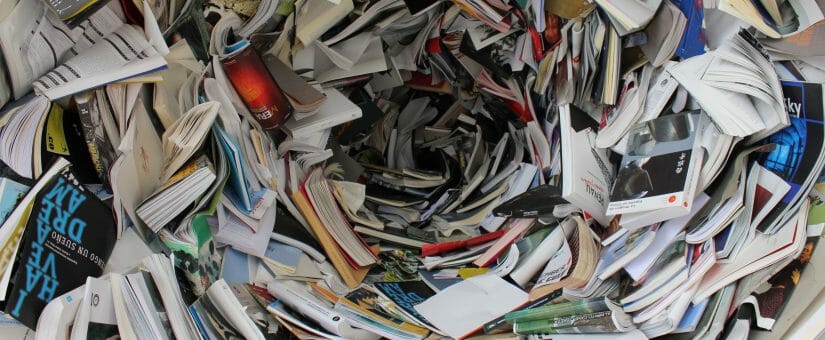 Enterprise Content Management (ECM) was created out of a need to manage documentation as technology brought in new and more effective ways to communicate throughout your business. These robust software solutions sought to give your company a way to capture all the bits of data that flow in through every channel. That's no small feat.
When you break down the types of communication most companies use, you'll notice that newer methods of relaying information, such as text and even email, weren't always making it into the company wide database. There was no protocol for taking the information gleaned one-on-one through an account manager dealing with one of their regular clients. It often depended on how diligent that individual employee was with imparting the notes from their communications.
ECM, at its inception, was really just an evolution of a process businesses have always used, but these software solutions were created to capture that important data in the current technological landscape.
ECM Modernization | Incorporating Cloud Computing and Artificial Intelligence into Your Content Management
ECM software solutions help enterprises get a better handle on the information coming into their company. There were some downsides to these solutions — most notably the fact that many companies failed to institute mandatory protocols. This meant that employees often didn't use software solutions to their fullest capabilities, though they still offered a better, more organized approach to business processes than traditional models.
ECM is facing a new revolution today, and it's important for your company to bring the enterprise content management platform fully into the future so that you don't fall behind the competition. It's important for your system to incorporate machine learning trends and natural language processing into the vast tools that a robust system uses to keep the content organized and, more importantly, easily usable.
Aspects of Change for ECM as Cloud Based and Machine Learning Technology Expands
ECM software was originally designed to help organize your documentation in one, easily accessible place. This allowed all of your employees access to the same information on client files and pertinent projects. It did have some blind spots, especially as new correspondence methods emerged. For instance, a great deal of your business correspondence might be through email, which wasn't always originally captured in the database.
Today, your ECM should be capable of capturing all communications and documentation and helping your employees find pertinent data when they need it. This streamlines every aspect of your business processes, from customer service to accounts receivable.
Here are a few of the aspects you should be looking to improve in the coming years:
ECM Integration with Standard Applications

Your ECM needs to integrate well with the applications that your employees are using to do business. This allows your employees to archive and access documents more efficiently. If your employees need to switch interfaces, follow complicated manual steps, and autonomously make decisions about archiving, it's more likely that they will skip these steps or forget them. The more robust your integration is, the easier it is to mandate protocols that improve company wide use of your ECM solutions. More rigid protocols leave less room for error or omission, which improves the ROI.

A Hybrid Approach to ECM

​A hybrid ECM allows you to capture cloud and internal database environments so that all of your content is more accessible in real time for better use. A hybrid ECM approach needs a thoughtful security protocol and strict adherence to regulatory compliance issues. While this can be an investment of time, funds, and payroll, it will also streamline your employee time, paying off in better efficiency and higher security.

Artificial Intelligence Tools to Improve Efficiency

AI tools, such as natural language processing (NLP), improve your ability to see the full picture of the data you collect with minimal manipulation or time. This allows your team to compile reports in minutes which can give a more in depth understanding of business processes and different aspects of your projects. You can draw a full enterprise picture of overall benchmarks or scale down to assess individual projects or departments. These features make complex business decisions entirely more focused and data oriented.

Using Machine Learning to Bridge Outdated Technologies

Features such as intelligent character recognition (ICR) and optical character recognition (OCR) are a great key in taking paper and other documentation and bringing it into your robust system. With these features and natural language processing, you can scan documents include them into your system so that language is just as searchable as anything else in your database. This eliminates the need for manual input of antiquated documents that are still pertinent to your business. It also means that you can continue to work with partners and clients who haven't yet upgraded to technologies that match your own protocols.
Your business is changing rapidly with the evolution of new processes geared to make communication and data use more efficient. Your ECM needs to integrate these new technologies so that you can fully capture meaningful information and put it to efficient use for the client and your company.
Interested To Learn More About Enterprise Content Management Solutions? Click Here